blogi
---

Spędzając urlop na wyprawie wędkarskiej w Skandynawii, udało mi się uwiecznić zjawisko wyjątkowej natury, jakim jest zorza polarna. Zorze można było podziwiać w zasadzie przez całą noc. Kolorem, który dominował na północnym niebie była zieleń. Od czasu do czasu pojawiały się czerwone wstęgi, które wraz z upływem czasu bledły, zmieniając kształty na bardziej rozmyte.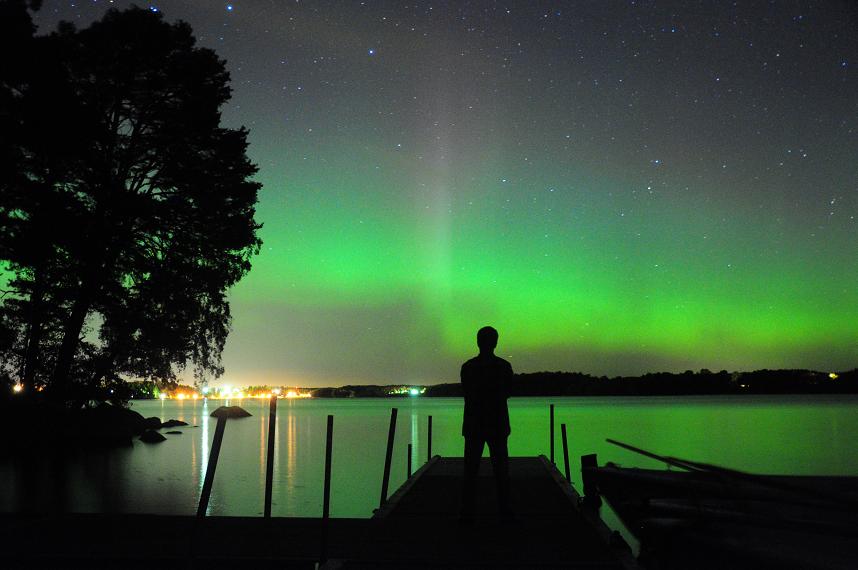 Szwecja - Rimforsa, Ekeborg 26/27 września 2011
Nikon D5000 18mm@4.0 3200iso, 30s

Shower Classification Software (SCS) was written to do meteor-shower association automatic:
----------------------------------
v 1.15 (February 23rd, 2009)
Software for Windows and Linux OS it will associate all meteor events which were typed with CORRIDA software.
There is an option to calculate radiant positions based on IMO Annual Calendar tables. ZIP file has attached optional files to analyze observations made in years 2007-2009.