PKiM meetings
---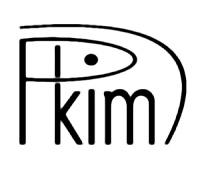 Comet and Meteor Workshop
Astronomic Association
PKiM MEETINGS



PKiM's astronomical camps


PKiM's astronomical camps are annual meetings for amateurs of meteors. They go on for 2 weeks in UW's astronomical observatory in Ostrowik. Excellent sky with the range of 6,8 magnitudo gives the opportunity to observe even weakest phenomenon. Those meetings are great occasion for new people to learn meteors' observation visual techniques under the guidance of more experienced colleagues. During the day some lectures take place, their point is for example summarising effects of our work so far. Astronomical camps are also an opportunity to get familiar with construction and the functionality of video station and also how to use photographic fireball station. During dismal nights You will learn how to use applications to analyse meteor showers, perhaps you may discover your own meteor shower. But work isn't all – during the camp we also find time for culinary, sport – like football, volleyball, also there is a tour around the few hectares big terrain of the observatory including the 60 centimetres Cassegraina reflector. If you visit us once, You'll surely want to come back here every year!




PKiM seminaries


PKiM seminaries are annual meetings for fans of meteor astronomy from all around the Poland, where during 2-3 days in weekend we listen to over a dozen of lectures of PKiM members and professional astronomers from UW and CAMK. Lectures are only the beginning of discussions often moved to the lobbies and last till late night hours. Seminar is also a great opportunity to meet other PKiM members and get some tips directly from video, photo and radio coordinates. During the seminaries there are also workshops about how to perform visual observations, how to build a fireball station, perform radio listening of meteors and a lot more. For last years the meetings takes place at Mikołaj Kopernik's astronomical centre in Warsaw, thanks to kindness of directorate whom provides free accommodation for every participant.




Polish Fireball Network seminaries


Polish Fireball Network seminatires are usually annual meetings for both PFN members and people who would like to manage a fireball station. For 2 days in weekend we listen to the lectures about functionality of our network and evaluation of the results we gained. New people are tutored in handling equipment and software used to register meteors and fireballs. Propositions for new directions for Polish Fireball Station, opportunities of cooperation with foreign organizations and new methods of raising new financial sources comes during a meeting, in a lax atmosphere. PFN seminaries are also sociable chance of meeting new people who are spread around the Poland and make one huge project which goal is to register meteors and fireballs that in favourable circumstances may fall down and become a meteorite.




International Meteor Conference


International Meteor Conference are annual international meetings of meteors' amateurs from all over the world. During 3-day scientific session every participant presents their lecture and research results. It's also a great chance to start cooperating with people from meteor world. Those meetings gives us opportunity to compare our activities with those being made abroad. There is also a change to exchange experiences and meteor astronomy research results. Every year IMO conference is organized by another country. For the last time Poland was a host of this meeting in 2002.